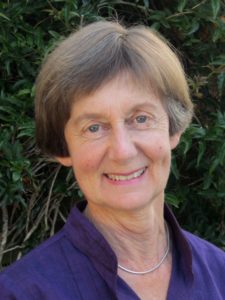 From a young age I had a nose for truth. Understandably this was uncomfortable for those around me, so I learned to over-ride and diminish my intuitive and body-sense awareness.
But that intimate connection with truth is now at the centre of my being and life. Combined with my natural empathy and trust, it is a supportive vehicle for healing. In its varied guises, this is what I offer – truth and compassion, or honesty and caring, integrated into the different skills and capacities I have honed over the years.
It is often reflected to me that I have a lot of courage. Certainly I have learned to attune to my own inner truth and to follow where it leads. In my work this expresses itself in being able to take people on a new inner and/or outer journey because I know from long experience that such journeying brings more joy, aliveness and inner-calm.
Qualifications and Training
Working with Higher Frequencies of Consciousness, Advanced Practitioner Training, Stephen Busby, online/UK/USA (2018-19) On-going presencing practice at least twice-weekly.
Awakening to a Higher Frequency of Love, Stephen Busby, online/UK (2018)
Working With Others Through Higher Consciousness, Stephen Busby, online/UK/Europe (2016)
Australasian Constellation Intensive, Certificate of Training, Australia (2013)
Family & Systems Constellations, Foundation Year Certificate of Training, Angelika Chisholm, NZ (2013-2014)
Restorative Justice, Dominic Barter, UK (2012)
Non-Violent Communication One-Week Intensive, Findhorn Foundation, UK (2011)
Certificate in Celebrant Studies, Auckland University of Technology, NZ (2001)
Death, Dying and Bereavement Course, Ruby Care Foundation, UK (2008)
Soul Midwifery Practitioner Training, Julie Elizabeth White, UK (2009)
7 Words Method, Certificated Practitioner, UK (2008)
Advanced Diploma in Coaching, The Coaching Academy, UK (2004)
Diploma in Teaching, Victoria University, NZ (1972)
Theological study through Ecumenical Institute for Distance Theological Study, NZ (1991-2001)
Associations/Memberships
7 Words Associate / Practitioner
New Zealand Society of Authors http://www.authors.org.nz
+64 210 832 4224 © margaret mccallum 2021