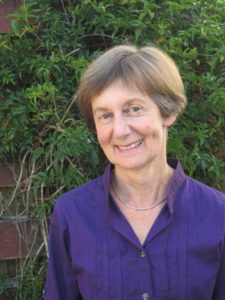 The job of your soul is to keep you aligned with your truest self.
How are you showing up in life?
Do you feel there's more to your life than you're currently living?
Are you:
afraid of showing up fully because of the knock-backs you've had?
tired of the inner critic that silences your ideas the moment they arise?
yet wanting to move fearlessly towards all you can be?
Join me on a transformative journey:
I will welcome you warmly, regardless of where you're at
we'll appreciate and celebrate your uniqueness
we'll explore what you bring… and what's underneath
As we listen together to your soul self – your deeper, larger self – you'll feel a pull to step out of our comfort zone and show up differently in the world. I will support you to act courageously. It can be challenging… but:
you'll experience positive shifts in your life and relationships
you'll get clearer about what's really going on – about choices and directions, and about what's calling you in life
insights will turn up, new ideas will emerge, and you'll find you're able to be more authentically 'you'
you'll feel more courageous and this will help carry you forward, and
you're likely to feel a sense of relief and release.
Are you ready to commit to a life aligned more fully with your soul self?
Click here to book a session or to arrange a FREE 15-minute, no-obligation, chat to see if we're a good fit, and to get clear what you'd like to get out of working with me.
Charges, in NZ dollars (Approx 0.5GBP and 0.65USD)

Individual sessions:
1 hr $90; 11/2 hrs $120
Couples:
1 hr $120; 11/2 hrs $160
Concessions may apply. Please be in touch.

*We can meet on Skype or Zoom
What training and experience do I draw on?
First and foremost I bring a depth of life experience, of working through difficulties, and of standing alongside others.
My wisdom and courage have developed as I've learned to use my many tools to listen to my soul and follow my quiet inner knowings through life. I have found myself at the same time challenged and enriched; I would not exchange these glories and trials for anything! You can read more about me here
021 0832 4224 © margaret mccallum 2020