Creating an easeful flow in life…through dialogue, connection and exploration
Ready to explore with me?
Perhaps you are: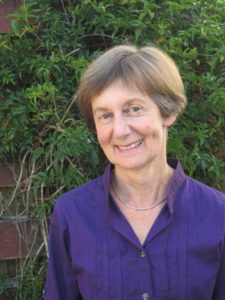 tired of your life or can make no sense of it
looking for support to live more fully, or
fearlessly choosing to get to the root of a recurring issue
Join me on a transformative journey:
you will be welcomed and accepted
your uniqueness will be celebrated
we'll explore what you bring… and what's underneath
you'll be seen as part of a complex, multi-layered family system
we'll be curious
The job of your soul is to keep you aligned with your truest self.
When we truly listen to our deeper, larger self, we feel a pull to step out of our comfort zone, and to show up differently in the world. This can be painful and difficult… but also, as you take the journey:
you'll experience gradual shifts in your life and relationships
clarity will increase, about what's really going on; about choices and directions; and about what is calling you in life
insights will turn up, new ideas will emerge, and you will find you're able to be more authentically 'you'
your courage will increase to help carry you forward, and
you're likely to feel a sense of relief and release.
It's rare that there's an instant, one-off change, though significant movement can occur in a session. I am happy to support you through a series of sessions that may have gaps of days, weeks or months, as issues surface and are revisited according to your needs. My aim is that you move fully and lightly into your life and don't need me any more!
We can meet:
on skype, zoom or by phone
Charges:
nationally and internationally my rate is $90 for a 1-hour session and $160 for 2 hours (because this work sometimes moves slowly, naturally) For approximate currency conversions click on the link.
for a series of sessions, paid ahead, a reduced rate is available
concessions: each month I offer a half-price session to two individuals with limited finances
payment nationally is usually by bank transfer, and internationally, by Paypal.
Care of the Soul offers:
• help to listen deeply to what is asking for attention
• support to act courageously
Click here to book a session or to arrange a 15-minute, no-obligation, introductory chat.
What training and experience do I draw on?
First and foremost I bring a depth of life experience, of working through difficulties, and of standing alongside others.
My wisdom and courage have developed as I've learned to use my many tools to listen to my soul and follow my quiet inner knowings through life. I have found myself at the same time challenged and enriched; I would not exchange these glories and trials for anything! You can read more about me here.
021 0832 4224 © margaret mccallum 2020